How to Ask For A Online Review Via Email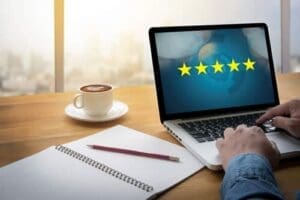 There's no question that having favorable online customer reviews can be the best possible advertising for your products and your brand, so you definitely should seek them at every opportunity. However, you need to see things from the customer's point of view: they already have the service or product they need, and you may be inconveniencing them with your request.
That being so, you need to be as polite as possible and to keep your appeal brief and to the point so you don't waste their time. And, of course, you'll also want to remain true to your brand in making any requests for reviews. So here are some concepts to keep in mind when requesting reviews:
Short and sweet – Bear in mind that your customer already has what they want from you, i.e., service or product they wanted or one that solves a problem for them. That means they won't especially be inclined to take any time to write a review for you, so make sure your request is brief and to the point. It would be best to realize that most customers will be viewing your request on a cellphone, so don't make them scroll down through several pages. The longer your request is, the less likely you'll get a favorable response from the individual.
Make it easy – In line with the first point above, you need to make it as easy as possible for a customer to review your product, so they don't have to go too much out of their way to do it. The easiest way for a customer to review your service or product is for you to provide a template in your email that they can use to create a review. This will also allow you to present some leading questions to them, which you'd like to feature in your advertising.
Offer rewards – One thing that can motivate a customer to take the time to review is to provide them with a worthwhile reward. Some free products, a price discount, and anything that incentivizes them to write a review might do the trick and get you the reviews you need. You can even arrange it, so the reward does not display on the screen until after the customer has submitted the review.
Personalize your requests – It has been clearly demonstrated in the past that customers respond more favorably to requests that include their personal information like name and address. If you can include a private message from a company executive and a hand-written signature, this increases the response rate even further. Sometimes, a personal touch can be much more effective than anything else because it engages the customer and establishes a connection.
Reinforce company brand – The best approach when sending out an email blast for requesting customer reviews is to use an email template that includes your company logo. This will instantly reinforce your brand in customers' minds and will remind them of who and what you're all about. If you can get a favorable response while also increasing your brand's visibility, you can kill two birds with one stone.
Below is a script that I send to my SEO customers; it does wonders for online review.
VERY IMPORTANT!!! Please don't send more than two a week. If you get multiple reviews in a week, Google considers it Spam, and you won't be found on Google's platform.
Here is the script, change it up as you wish.
Hi (Customer Name)
Thank you for doing business with (Your Business Name). I hope you are pleased with both your (add your product or services) that you received. If not, please give me an opportunity to improve your experience right away; I am more than happy to help.
Meanwhile, I also welcome you to post a service review so that others can benefit from your experiences. I know how limited time can be as a growing business, so I appreciate your time and input.
To submit a review, please click on one or more links below.
Google (Link your Google Local Listing)
Facebook (Link Your Facebook Page)
Yelp (Yelp is made for the consumer to business, not business to business) A business can't give another business a review, Yelp doesn't allow it.
I'm always looking for ways to improve, so thanks again for your business, support, and feedback.
Best Regards,
(Owner of ABC Company)